PATRICK A. BUSH, P.E., C.C.E.
PRINCIPAL, PRESIDENT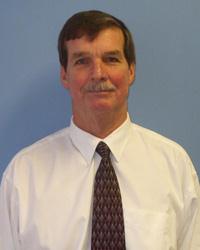 Pat has been a consulting structural engineer for 34 of the 36 years of professional experience that he has obtained. Joining the firm in 1974, he has served as a junior design engineer, project engineer and senior project engineer. Pat became a partner in the firm in 1982 and has served as its president since 1991.
He graduated from the University of Colorado - Boulder in 1972 with a Bachelor of Science Degree in Civil Engineering - structural emphasis. He has completed some graduate work at the University of Colorado - Denver (UCD) and taught for a couple of years at the UCD School of Design on a part time basis.
Pat has extensive experience with all structural systems including structural steel, conventional wood framing, heavy timber construction, reinforced masonry, reinforced concrete, pre-stressed concrete, post-tensioned concrete and concrete-steel composite construction. He has designed numerous projects ranging from a single story pad retail building to large shopping malls and high-rise office buildings. Pat has served as the lead project engineer on many of the firm's largest projects.
His experience includes design of retail, light industrial, residential, institutional, religious, educational, medical, public and private office buildings, concert halls, recreational facilities, airport buildings, restaurants and warehouse/distribution facilities. Some of the larger projects in which Pat has been directly responsible for the structural design include the 32 story Larimer Place Luxury Condominium Building, Southwest Plaza Regional Retail Mall encompassing more than 1 million square feet of retail space, the 15 story Writer's V Office Building, Empire Park Building D a 10 story office building, Broadway Marketplace, River Run Luxury Condominiums in Aspen, The Manor at Cherry Creek, Libby Bortz Assisted Living Facility, Information Handling Services Headquarters, the Panorama Park Corportate Complex consisting of seven office buildings three and four stories tall, University of Denver - Chambers Center Women's College, Stevenson Lexus Car Dealership, four sales and service buildings for the Medved Auto Dealerships and the Air Cargo Facilities at Denver International Airport. Pat also worked with the design team on the Lamont School of Music and Performing Arts Center at the University of Denver.
In 1978, Pat obtained his first Professional Engineering registration in the state of Colorado. He is currently registered in many other states. Most of the projects that Pat has completed are in the Colorado Front Range area but he has completed projects across the nation. Some of the states that he has completed projects include Massachusetts, Pennsylvania, Maryland, Georgia, Florida, Illinois, Minnesota, Oklahoma, New Mexico, Wyoming, Montana, Washington, Oregon and Hawaii.
As member of the American Consulting Engineers Council of Colorado since 1980, Pat became a Certified Consulting Engineer in 1989. Qualification for this certification requires registration as a Professional Engineer plus an additional eight years of engineering experience as a consulting engineer in "responsible charge" including at least four years of administrative duties. In addition, the engineer has to make a signed pledge to abide by the commission's Code of Ethics and complete continuing education courses.
Pat has been a professional member in the Structural Engineers Association of Colorado, National Society of Professional Engineers, American Consulting Engineers Council, Coalition of American Structural Engineers, Structural Engineers Risk Management Council, the Post Tensioning Institute, the American Concrete Institute, the American Institute of Steel Construction, the Concrete Reinforcing Steel Institute and The Masonry Society.
JASON T. BUSH, P.E.
DIRECTOR of ENGINEERING DESIGN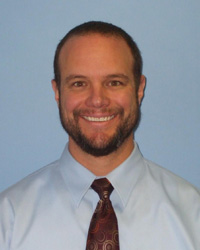 Jason started working at Bush Reese & Company part time in the early 90's as a draftsman, while attending high school. It was through this experience that he came to realize that he wanted to pursue a career as a structural engineer. Jason started working full time in 1999 as an engineering technician, where he began to learn what it took to put projects together and how to work with clients to develop economical solutions to design problems, all while attending classes in pursuit of his civil engineering degree.
In 2003, Jason graduated from the University of Colorado at Denver with a Bachelor of Science Degree in Civil Engineering, with a structural emphasis. While in school he served as the treasurer, vice president and president of the university's student chapter of ASCE.
Jason has experience with many structural systems including structural steel, conventional wood framing, heavy timber construction, reinforced masonry, reinforced concrete, and post-tensioned slabs on grade. He has designed many projects that range in size from retail pad buildings to large flex-warehouse buildings and multiple story residential buildings. Jason has served as a project engineer with Bush Reese & Company since 2005.
Jason became a registered Professional Engineer in the state of Colorado in 2008.